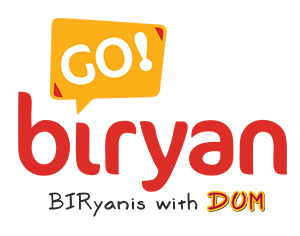 Bulk-e-BIRyan
Bulk-e-BIRyan is the delicious Mughlai answer to each time you're looking at throwing a grand feast. So, the next time a small nation lands up at your doorstep, you know whom to call! ( Because who doesn't love authentic Biryani? )
Biryani By The Kilo
What We Cook : 1 kg long-grained rice, along with 1 kg of boneless Meat/Paneer/Vegetables, seasoned with exotic spices as per Birbal's secret recipe and cooked on Dum ( slow fire cooking that packs in that extra punch. )
What You Get : 4 kgs of Biryani ( any from our Biryani selection ) which serves 8-10 people depending on how hungry you are.
Raan
Tender leg of baby lamb slow cooked to perfection, enriched with our secret spice recipe served with biryani rice or as a gravy. Serves 4-6.
Get a 10% 0ff on minimum order of Rs.400 Use Coupon Code: GOB10